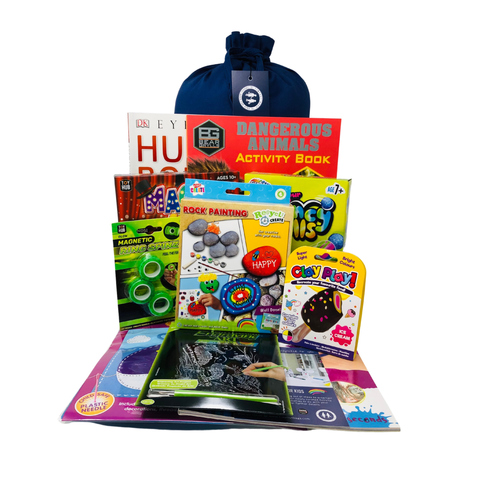 Lockdown Gifts for Kids
Our Home Isolation Activity Packs have been tailor made for the lockdown period.  Each pack contains 8 handpicked activities for kids to do at home. These packs contain no snacks and are purely activity based. Activities are aimed at kids aged between 5 - 10 years of age, but may be used by other ages depending on individual abilities.  
Our Home Isolation Packs make great alternative Lockdown Gifts for friends and family in isolation. There are two differerent levels of Lockdown Activity Packs.  Premium Packs contain 10 items and Standard Packs contain 8 items.
Individual contents cannot be guaranteed and no snacks are included.