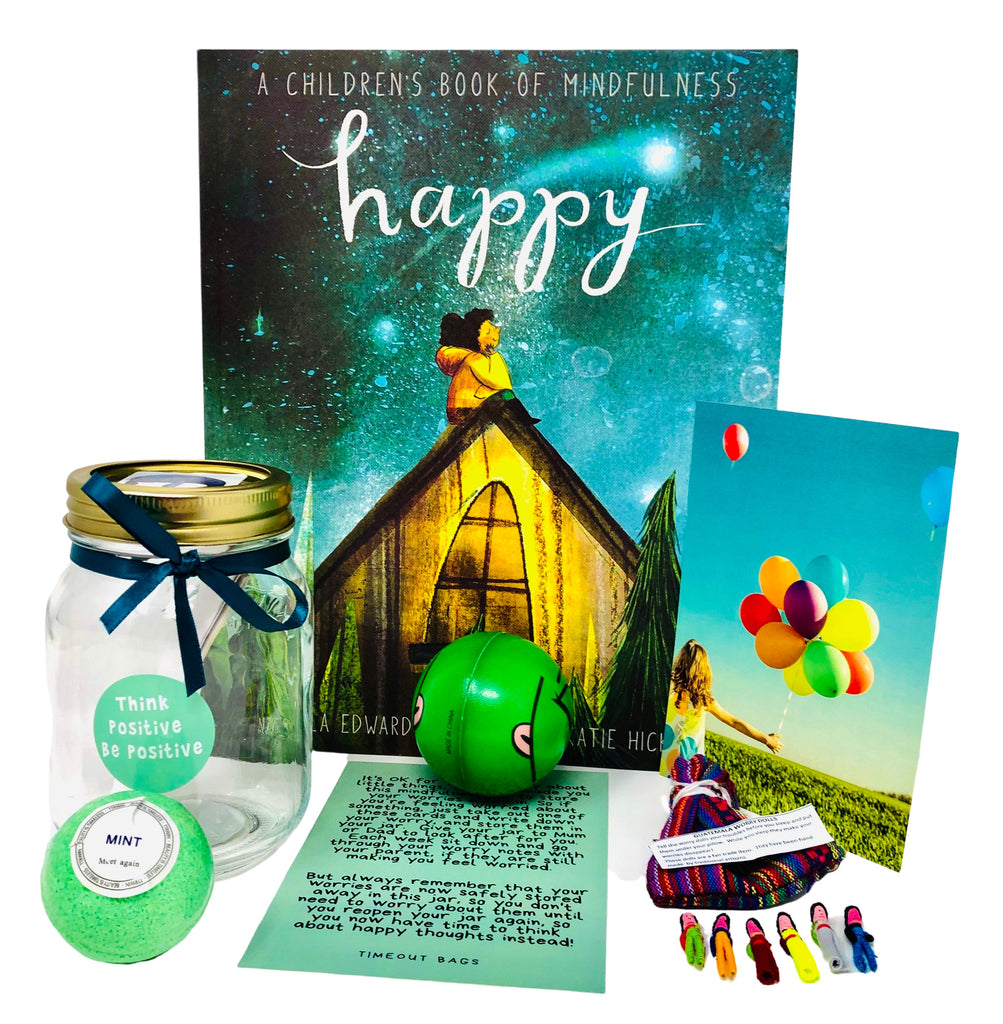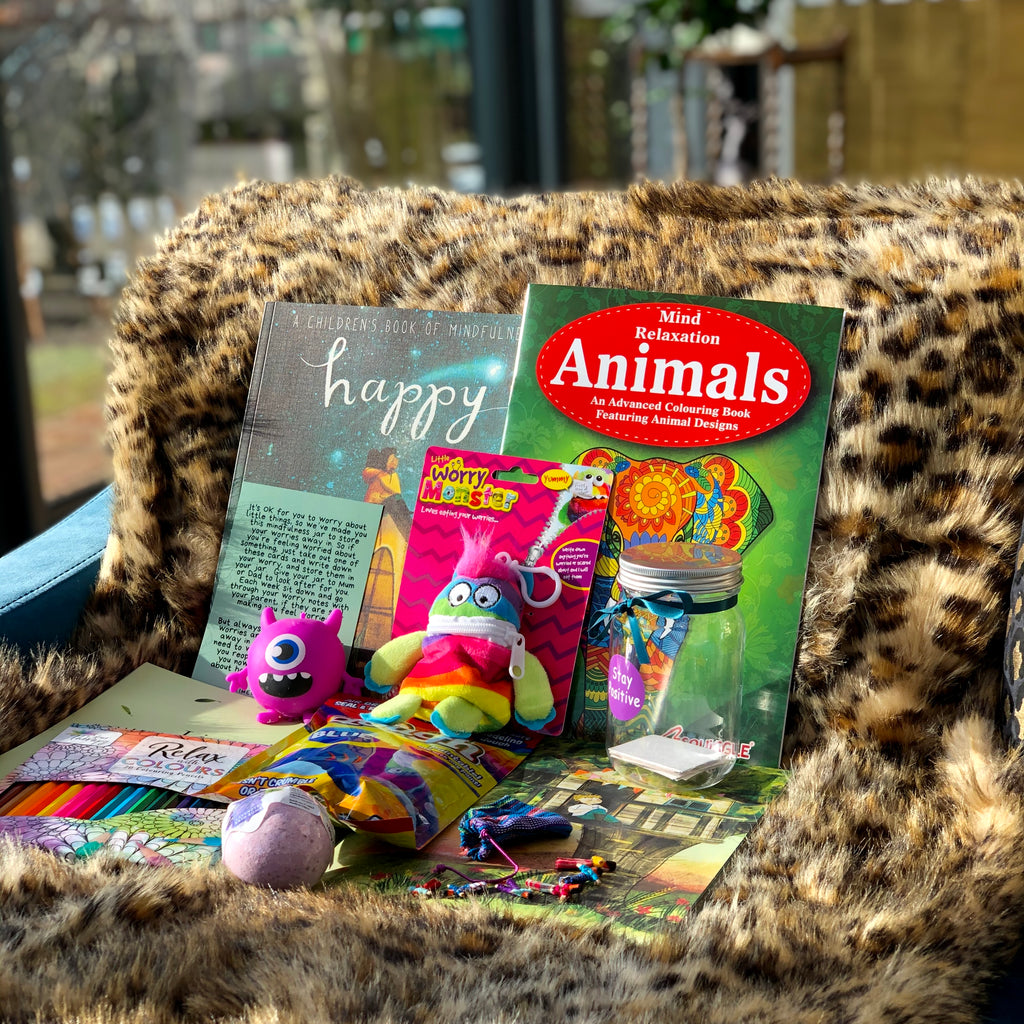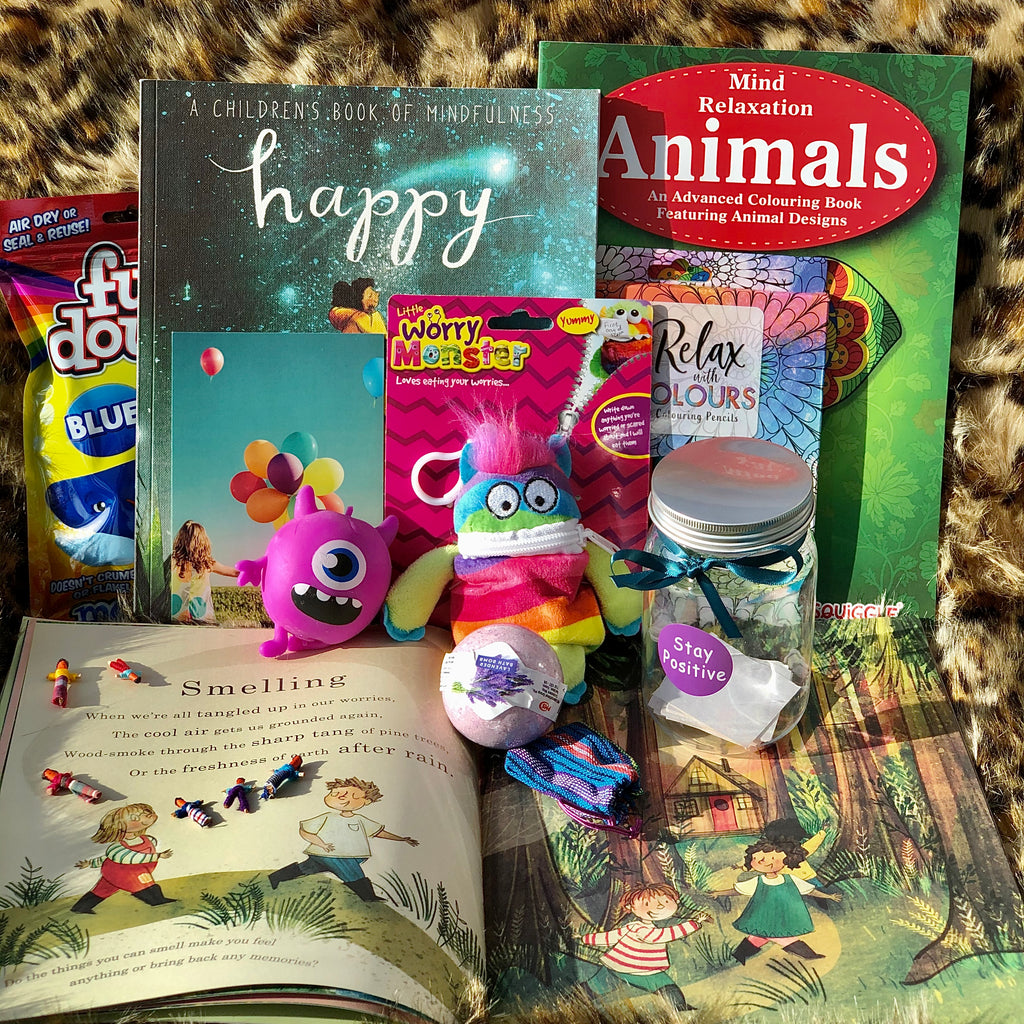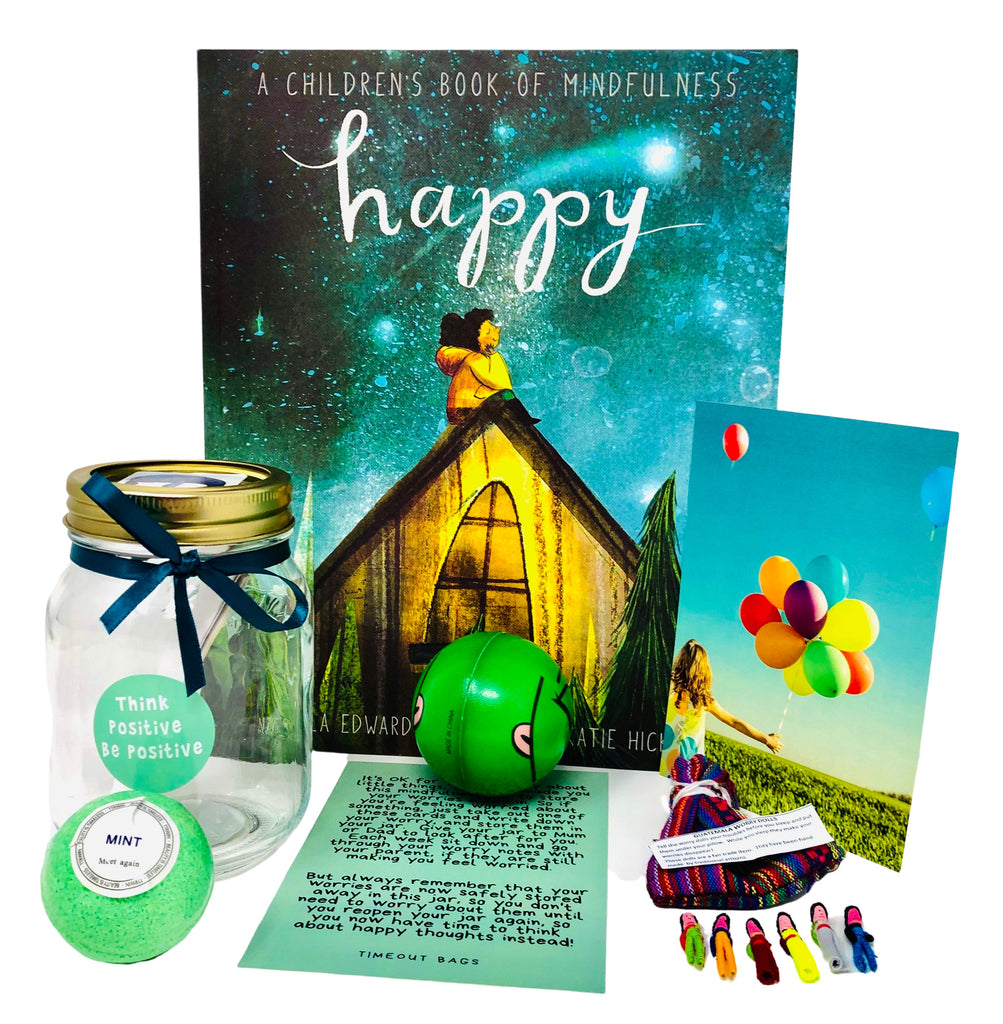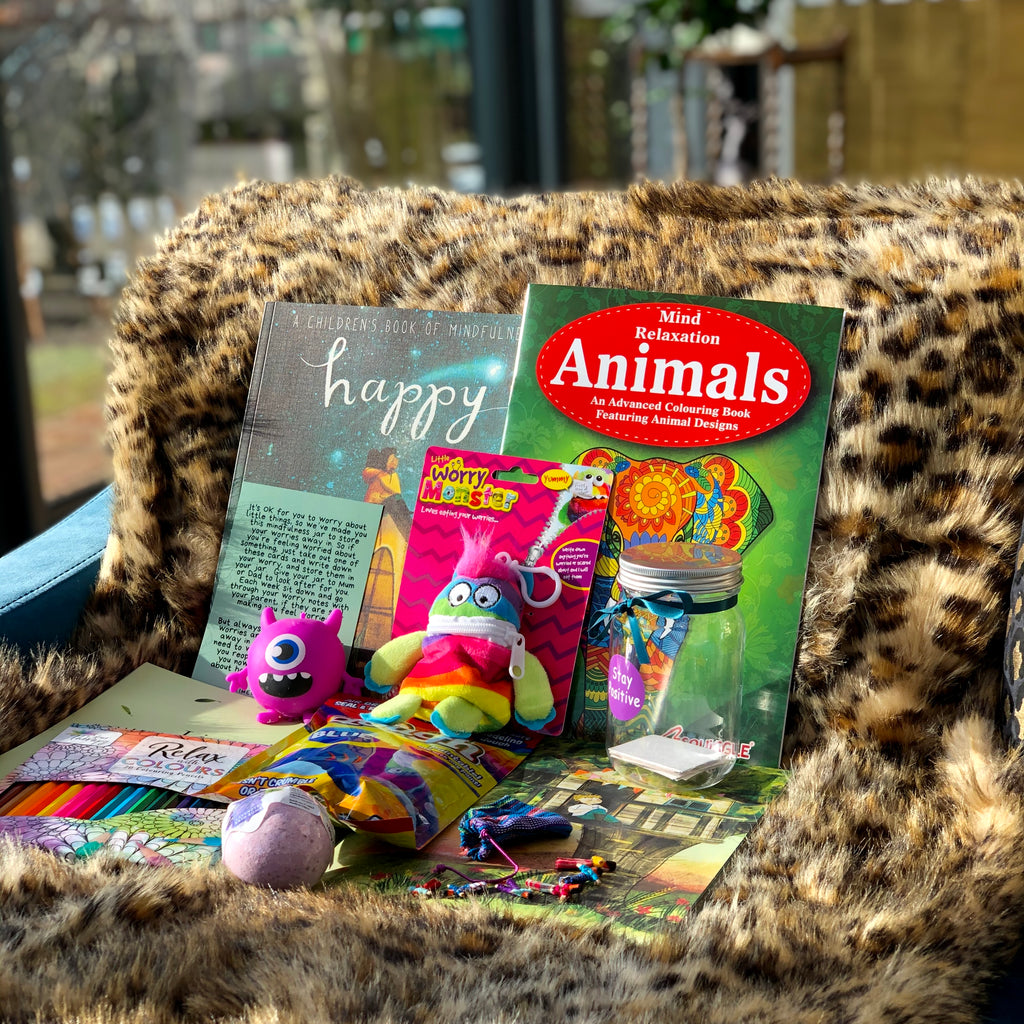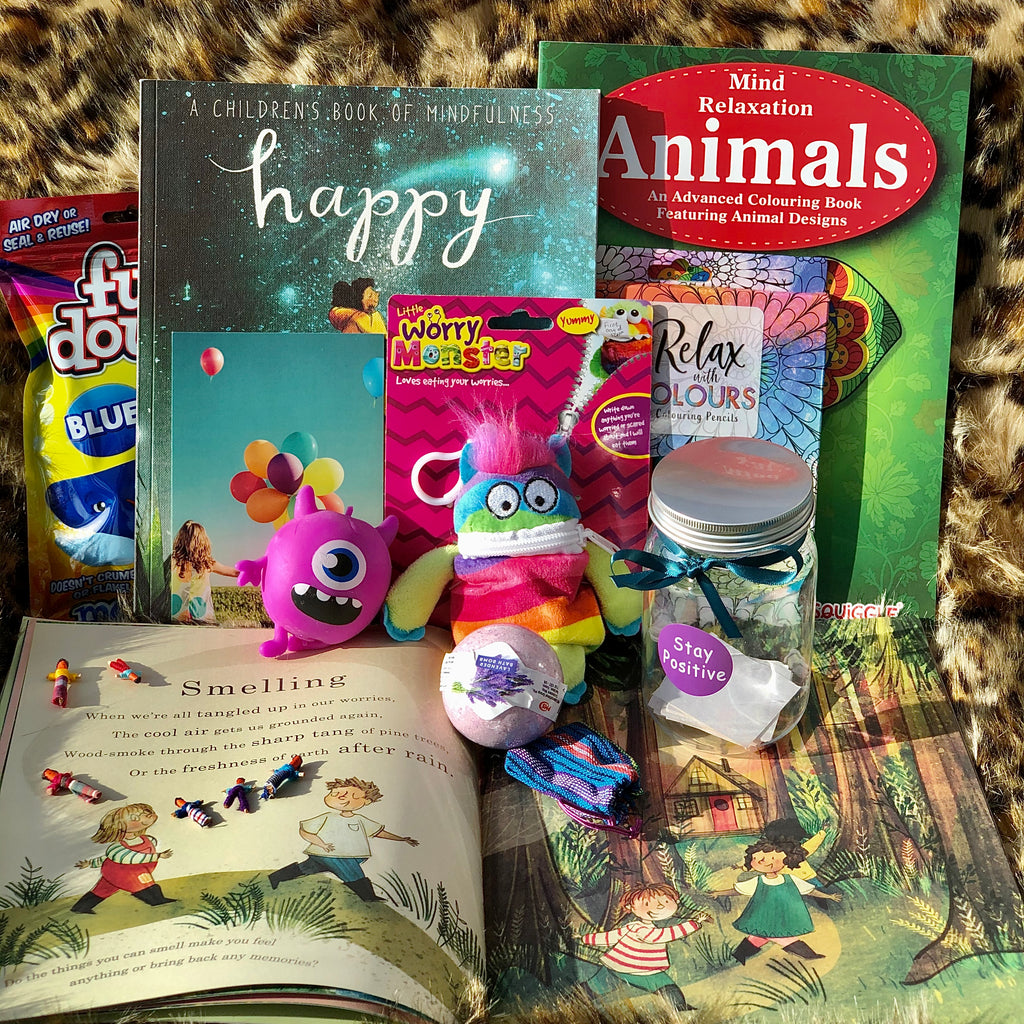 On Sale
Mindfulness Gifts for Kids
Say goodbye to your child's worries with our new Mindfulness Packs for Kids, designed to develop positive habits and promote happiness in kids. 
Each pack is designed to lift mood and manage kids worries during periods of difficulty, especially handy for children in lockdown.  
Our new Mindfulness Packs make great positive gifts for kids who need a bit of cheering up. Filled with beautiful positive illustrations and mindful gifts, our packs are suitable for children of all ages. Each pack contains: 
A positivity jar to help kids identify and release their worries.

A worry monster plush comforter:  For children to take to bed each night.  

A beautifully illustrated 'Happy' Book, designed to create a positive mindset in kids.

A bag of miniature worry Dolls from Guatemala to take away nightmares at night.

A scented soothing bath bomb to help kids relax in the bath.

A stress ball to squeeze when kids are feeling anxious

Fun Dough air dry clay, perfect as a sensory play tool for anxiety.

A beautiful set of relax colouring pencils

Advanced Colouring Mindfulness Book
To view our Shipping Policy please click here. 
Product Disclaimer:  Age restrictions are dictated by manufacturers. Adult supervision is always required when using our bags. Check contents are suitable before giving to your child. 
Perfect for our After School Mindfulness Club
By word of mouth we ordered all the remaining stock of your Mindfulness packs for our Mindfulness Club at school! The book was so lovely and the children have enjoyed filling in their worry jars. All items were top quality and curated with thought and care. It's an inspired idea for children especially during difficult times such as these, and we believe these packs have really helped the children in our care.