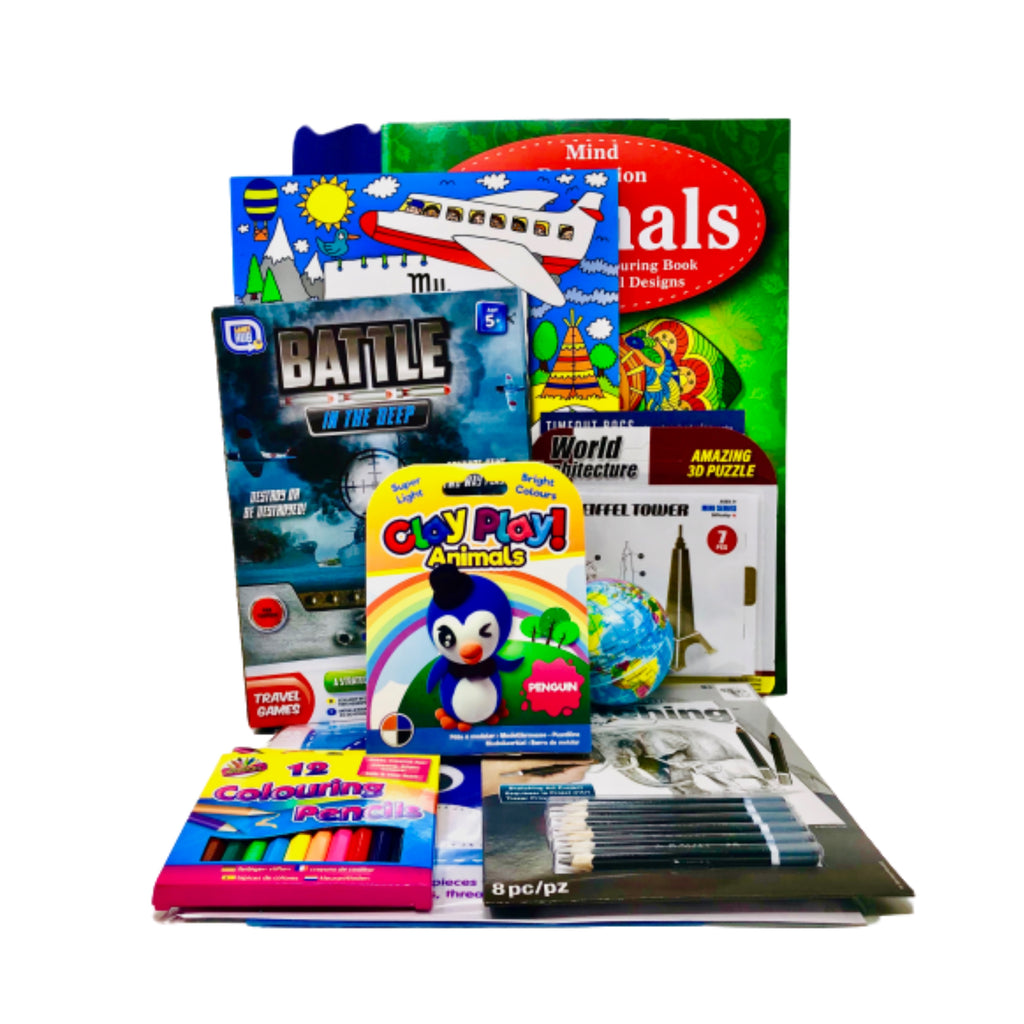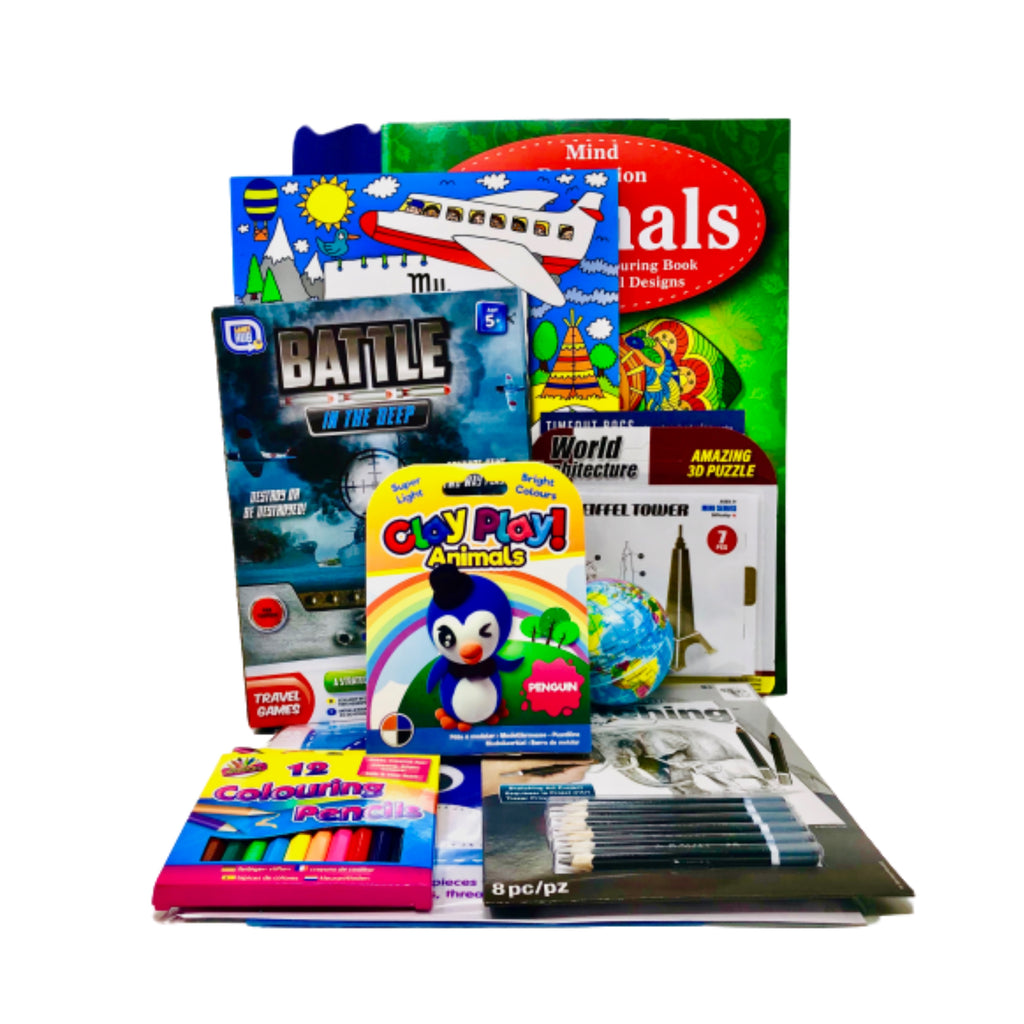 On Sale
Minnows: 6-7 years (girls)
Find great gifts for kids of all ages with a unique kids gift from Timeout Bags. Each Activity Pack is designed to keep kids busy for hours. We offer a wide selection of kids activity packs to send as gifts from family members, for birthdays or to entertain kids in restaurants or on holiday.    
Introducing our Award Winning Lockdown Kids Activity Packs, loaded with 8 engaging activities for kids and delicious snacks in a 100% cotton reusable bag, designed to keep kids entertained and busy.
Our Activity Packs make great surprise gifts to send to friends and family.   If you wish to include a gift note, please add this to the notes at checkout.
To view our Shipping Policy please click here. 
Product Disclaimer: Content Photos are for illustrative purposes only. No Activity Pack is picked the same and product selection cannot be guaranteed. Age restrictions are dictated by manufacturers. Adult supervision is always required when using our bags. Please check contents are suitable before giving to your child. 
Lockdown birthday surprise
Perfect present for 6 year old little girl during lockdown, very well received.
Lockdown lonliness
My granddaughter was so excited to receive her timeout bag and more excited that she was going to be busy in the coming week. Thank you nanny. If I was to order again would it have different contents?
Over the moon
I just wanted to say a huge thank you for Callie's bag! She is absolutely over the moon with it, so thank you again. I felt a bit bad I didn't get one for her little brother but I'll definitely be buying 3 more bags at Xmas for the 2 of them and my great niece!
Amazing!
I ordered a gift bag for my 7 year old niece who suddenly had to isolate from school due to Covid in her class. The bag was absolutely perfect and had such wonderful, original and age appropriate things in. She absolutely loved it and felt very special. Her mum loved it too as she was able to get lots of work done whilst my niece was entertained! Thanks so much! Xxx
Perfect for lockdown
My granddaughter was delighted with her Minnows bag -a brilliant selection of creative things to do, books, games and treats. Just right for the never ending lockdown which has been so difficult for not only the children but the Mums and Dads. These bags make life that little bit sunnier for everyone!