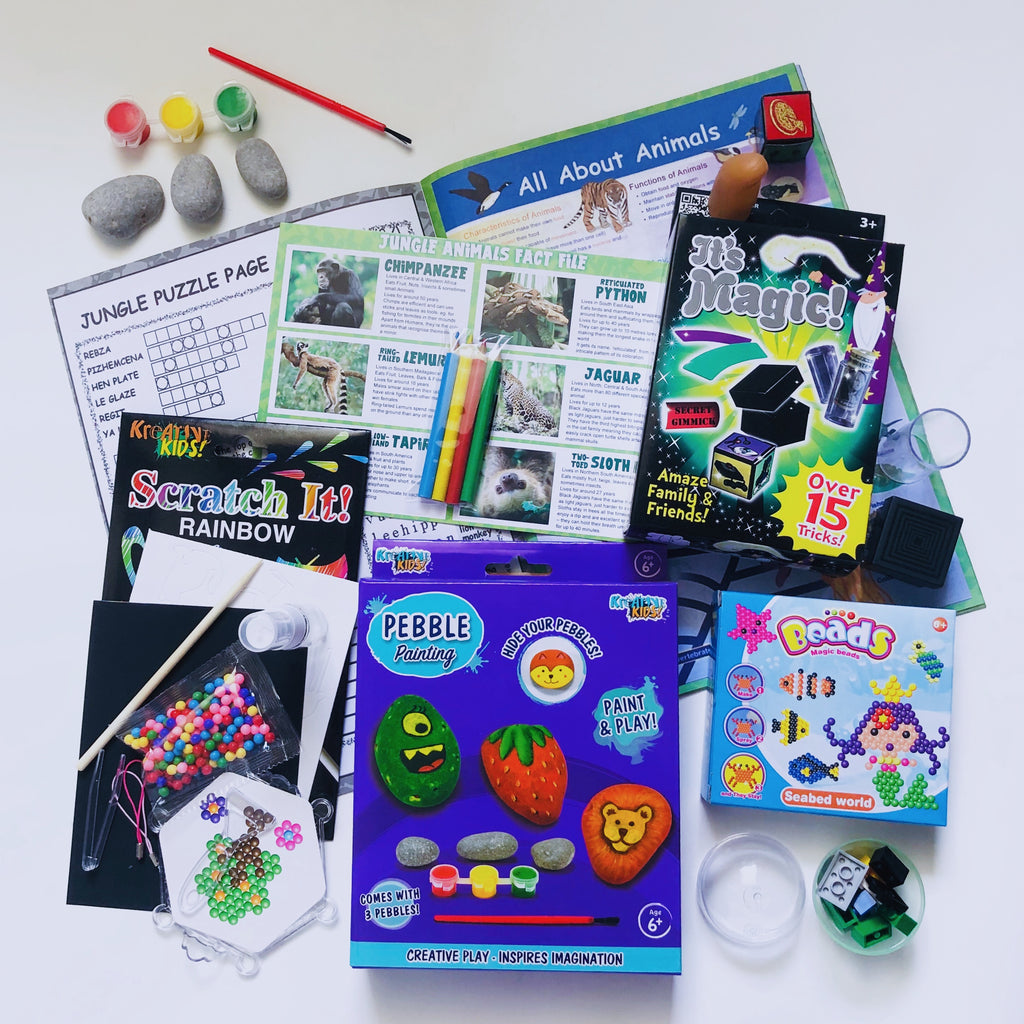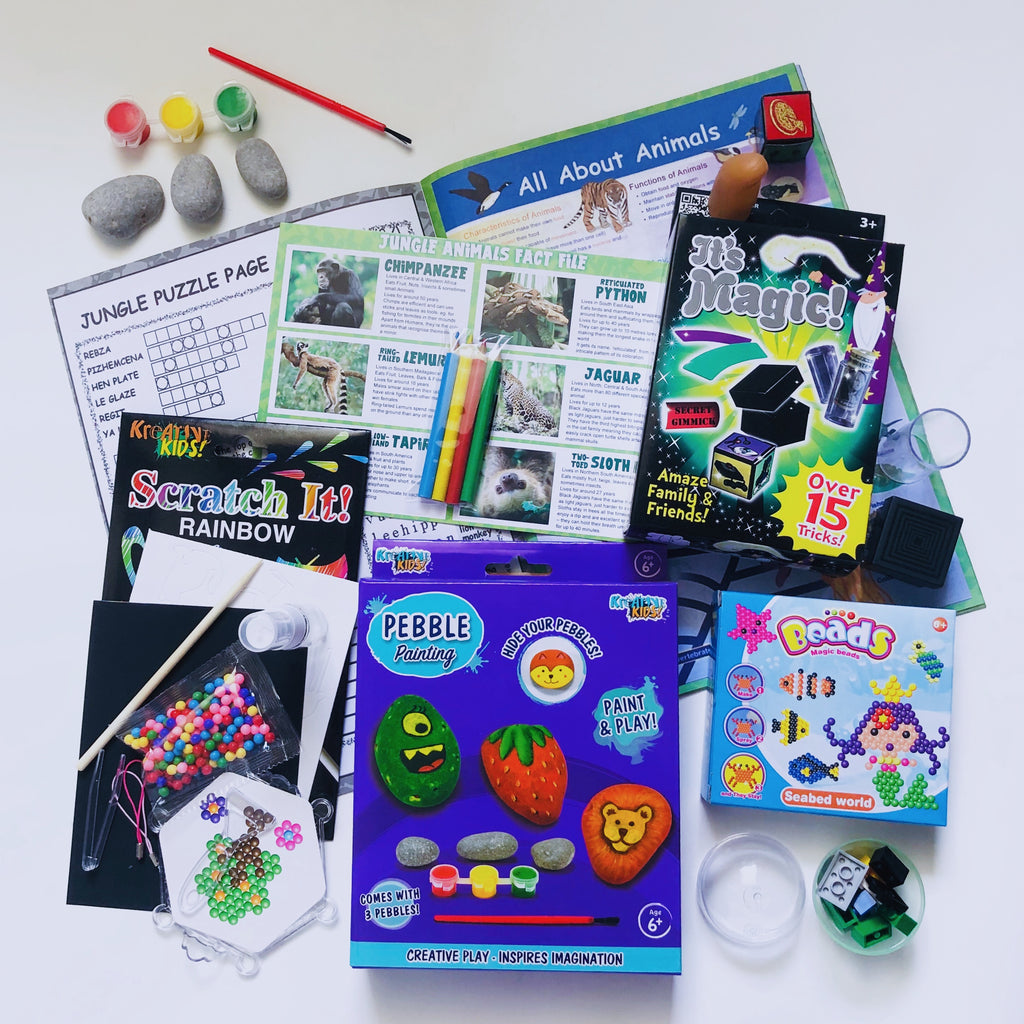 On Sale
Grab & Go Activity Packs
Our budget friendly 'Grab and Go' Activity Packs offer a handy solution for busy parents who need a quick boredom buster or emergency entertainment.  Easy to slip into your handbag, our tried and tested carry packs are guaranteed to keep your kids entertained and stimulated when needed. Each pack is UNISEX and contains 5 activities designed to entertain kids at only £9.99 per pack, so suit lower budgets. Please note our Grab & Go Activity Packs do not contain snacks.
To view our Shipping Policy please click here. 
Product Disclaimer: Content Photos are for illustrative purposes only. No Bag is the same and products cannot be guaranteed. Age restrictions are dictated by manufacturers. Adult supervision is always required when using our bags. Check contents are suitable before giving to your child. 
no idea
I have no idea whether my goddaughter received the package or not so cannot comment on it!
Love these packs!
Great value and perfect to pop out out meal times. Full of screen free goodies, my boys loved this one and shared it!
Brilliant!
We were lucky enough to be sent one of these packs to try out for our kids age 4 and 5. They are still getting through all the activities! Its a brilliant 'sharing' pack and great for kids of all ages. Some of it requires adult supervision but again that is expected with kids of that age group. Thanks Timeout Bags for sorting out our Summer Holidays for us!
Asked for certain things and got them!
This is a small family run company and you can tell. The personalised service is amazing! We love the blogs and posts too, keep up the good work!