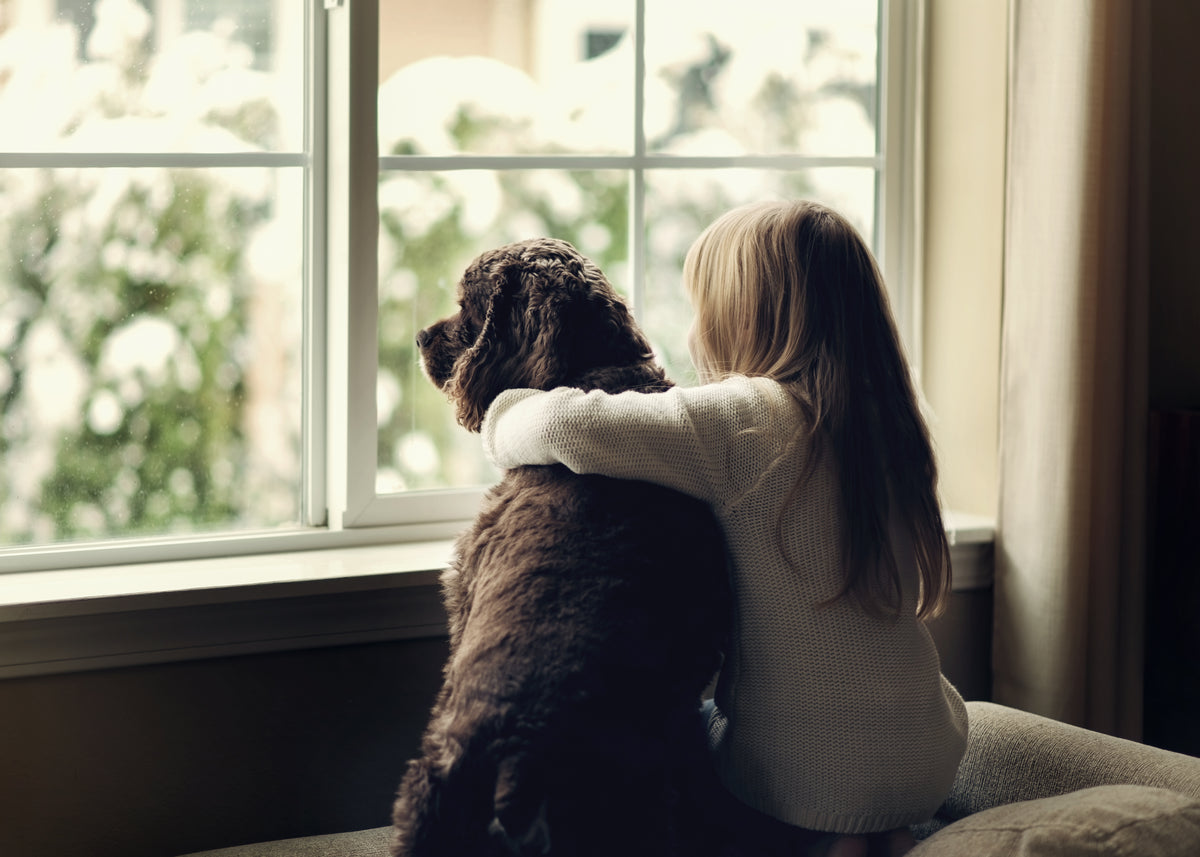 Here's our guide to surviving the Easter Holidays when staying at home
How do you plan to survive the Easter Holidays or are you just hoping to leave your kids to their own devices and wing it? If you're anything like us, the Easter Holidays are usually filled with trips, playdates and adventures! But now we are restricted to our homes so it requires a bit more planning! 
Being stuck at home for long periods without any structure can lead to a drop in mood, creating feelings of lethargy and disappointment, culminating in outbursts of anger. Is this something you are experiencing right now? Mental health is so important right now, and we need to do our bit to help our kids get through the isolation period.
Daily Timetable
We strongly suggest that you provide a structure to each day, with a light enrichment timetable to give your children some planned activities which in turn will give you the time to get on with your jobs effectively. By developing your own Holiday Timetable you'll be giving your children some consistency and security at home, whilst setting them up for some good habits when they restart their home learning in the new term.  Here's some creative ideas you might wish to incorporate into your kids' Holiday Timetable, we hope you find them useful!
Wake up Early 
Begin your day at the same time each day and don't be tempted to let your children lie in.  Straight after Breakfast is a good time to practice their musical instruments,  do a Timetables App for 15 minute or practice key word spellings to energise their brains before they start their daily activities. 
There are so many ideas for this on youtube and pinterest, and it will really depend upon your budget or what you have at home. If you're on a budget, set yourself a challenge to find a budget friendly activity for each day.
If you haven't already, create an arts and crafts corner in your house and have to hand a box of art supplies, scissors, glue and tape plus lots of paper and a junk box for junk modelling. 

Our favourite craft company Creativ Company still has some fantastic craft kits on sale which are available to buy now now.  What better way then to include some Easter Crafts in the mix? There are complete art sets such as Easter Garden Modelling Sets and Easter Egg Watercolour Decorations, and some daily inspirational popular creative ideas that you might wish to try at home, do take a look! 
Set them a challenge to learn a new skill
Why not set them a challenge to learn a new skill in the next three months? If you happen to have a keyboard, we love the Simple Piano by Joy Tunes App. This is a fast and fun way to learn the piano at home and by the end of the week they will be playing along to some of their favourite pop tunes.
Perhaps your child wants to take up street dance?  If so, you can research the many virtual weekly dancing classes that are now on offer and schedule in a dance class to break up the week.  Perhaps you have a child who is interested in coding? There are virtual classes out there to suit all tastes.
Talk to your children about what they might want to learn at home and find ways that they can achieve this. With all the modern day technology there are so many ways that kids can achieve new goals from home.  
Organise a Daily Enrichment Club each afternoon 
Club ideas may include Touch Typing Club, News Club, Project Club, French/Spanish Club, Eco-Club, lego Club, Gardening Club, Cookery Club, Stop Animation, Modelling Club.  The idea is in the title, the rest is up to you!  For example if you are planning to do touch typing or learn French there are apps that you can download for the children to learn these new skills independently. For News Club you can pick up a copy of The Week Junior for kids and get them to discuss current affairs and what they have read.   
Library Time 
Reorganise your children's books into a relaxing library corner in your home, away from distraction, and sort them into sections such as fiction, fairy tale, poetry, reference, science, art and history etc.  Each day set aside half an hour for library time where the children must choose a book and read for half an hour. 
Board Game Hour 
You may wish to set aside half an hour to play a family game together such as chess, snakes and ladders, scrabble, dobble, cards or any other family game you have in the house.  
Design and Technology Projects 
Most children love designing and creating thing and there are a huge variety of projects that you can find on youtube or even ask your children to search up projects on their IPAD themselves. Our favourite subscription pack has to be KiwiCo which specialises in inspiring young inventors with monthly boxes of STEM projects to your door.  Each project should last a week of your holidays which you could string out to be done each day over the holidays and may include ideas such as creating a Trebuchet, building a clock or creating animals which glow. 
Bird Watching Corner 
Create a cushioned bird watching window sill in your house with a log book, guide to birds and a pair of binoculars. Leave your children to watch how many birds they see in the garden and then document, draw and research them. As part of this activity they may wish to build a bird table or bird house and get them into feeding and watering birds and working out what food different garden birds like best. 
If you've got a budding writer on your hands or you just want to get your kids more involved with creative writing you might want to get them to create their own Pop up story book. Amazon have a great one here.  This project will take at least a week to write! Failing that, there is a fantastic app called The Night Zookeeper. This online writing App provides interactive lessons engaging kids in a fun and educational way. Kids can do lessons, write poems, even get them published online so take a look!  
Do you have a budding little writer who is also fascinated by food?  If so, then why not enter them into The Week Junior's Young Food Writer of the Year competition?  To be in with a chance of winning, they need to write a short story around the theme of "Food and Heroes" and submit their entry by 30th April. Failing that, there are other Junior Writing Competitions going on all the time. 
Households across the UK are showing their love for NHS workers who are heading into work each day by decorating their windows with pictures and collages of rainbows to put a smile on people's faces when they walk past. If you haven't had time to do this yet, why not ask the kids to create their own rainbow artwork or send a rainbow postcard to a loved one which is a lovely creative writing exercise too?  
Fresh Air and Exercise 
Exercise and fresh air is really important and children should be persuaded out into the garden each day.  Whatever the weather, the children should be outside for at least an hour every day.

There are so many benefits of going outside and there's no better cure for an overwhelmed mind than sunshine, exercise, and fresh air! Den building is a great afternoon activity which can be supplemented by researching survival skills etc and putting them in practice in the great outdoors!
If the weather is really poor and they are refusing all attempts to get them outside, you can always set them in front of one of Joe Wicks kid's workouts or similar, guaranteed to provide kids with some energy for their day, or at least some light relief!
If you are struggling for activities to entertain the kids, documentary hour could be your thing!  Download 5 documentaries each week such as Planet Earth, Horrible History and Steve Backshall's latest great adventures so kids can watch and learn.
It's time to apply for a Blue Peter Badge folks! If you haven't already, this is a great project for children to do, and even better if they receive a highly coveted Blue Peter Badge for it!  Plus badge wearers can gain entry into 200 UK attractions, once we are allowed out, so its a real bonus for them!   
Get Children involved in the Kitchen 
We've talked alot about this on our blogs before, but it's just so important for children to learn important life skills in the home, such as how to boil an egg and how to cook a simple meal.  Involve your kids as much as you can in cooking at home. Perhaps they want to help you make lunch every day or they want to research their own food project once a week.  
Parents across the country are despairing that kids are glued to screens, not wanting to play outside anymore. Which is where Mud and Bloom subscription boxes can help! This monthly box delivers seasonal nature crafts and gardening ideas to help give our vitamin-D and nature-play deprived youngsters some Forest-School inspired learning fun.
Another way to get kids outdoors is to give them their own patch of flower bed to look after. Why not make it a food project and see who grows the best lettuce in the family?
If you haven't discovered 3D pens, now is the time to invest in one! Starting at about £15 they can provide a good hour of entertainment each day!  As a tactile learning toy, 3D pens inspire creativity, design, planning and spatial understanding.  Simply draw a design and then kids can watch it come to life.
We have put together some bumper craft activity packs for children to use during the holidays. Each pack contains up to 8 different activities for kids to do during the holidays in support of independent play.  Check out our product pages to see what we offer. 
Lastly...
We're aware that you're juggling loads of balls right now, but hope these ideas make the holidays feel a little less daunting!
Most importantly, remember that it's the school holidays now and our kids need a proper break to play with their toys and chill out.   They've had to incorporate big change into their lives and the transition will not be overnight.
Children need a clear break from school and the main aim of the holidays is for our kids to start the new term feeling energised and rested, ready for some homeschooling again. We hope you all have a wonderful holiday!
This Guide is produced for school aged children and above. All images are owned by the items promoted in this article, and not by Timeout Bags. No profits have been made by this blog.