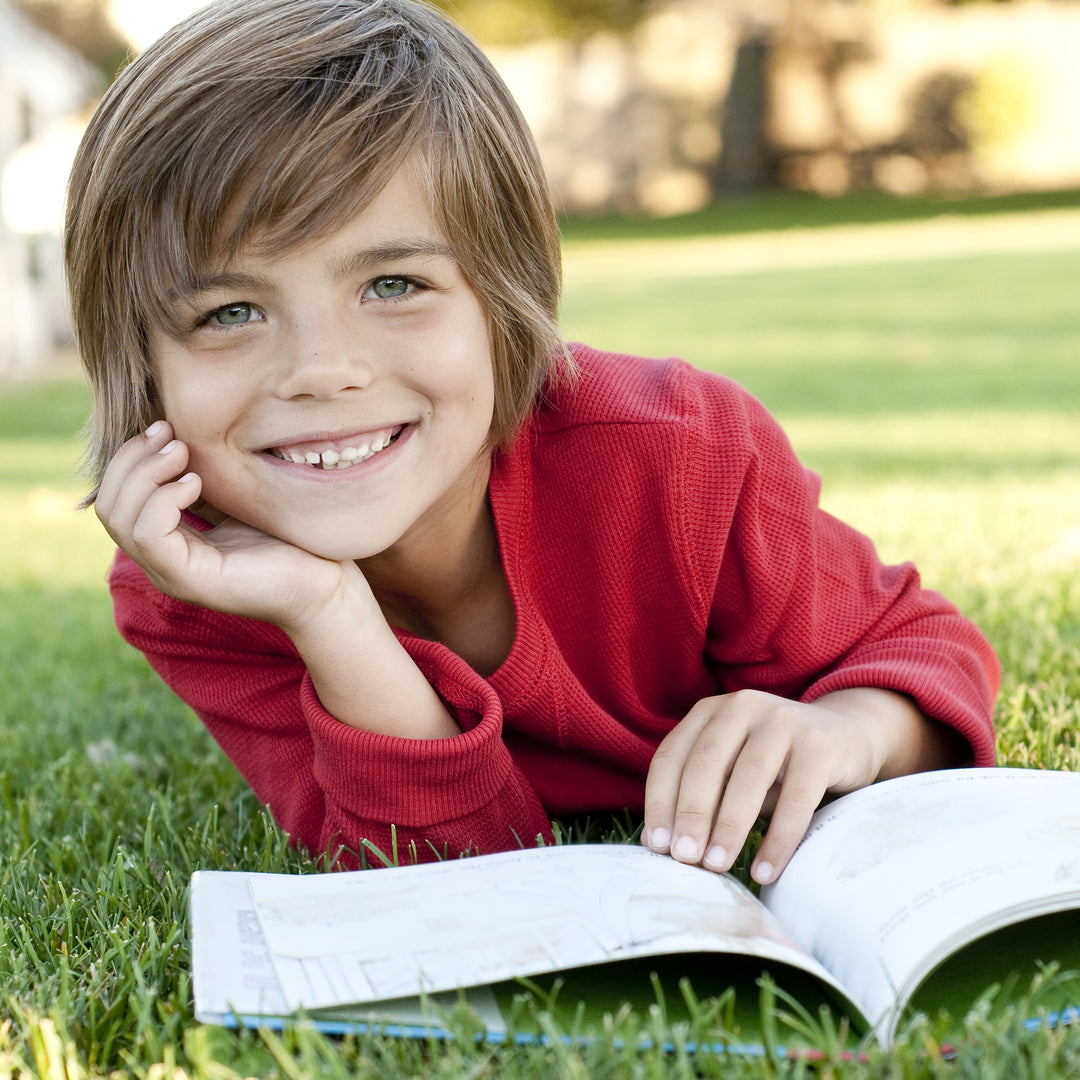 The New Year is a great time to reinvigorate your child's reading habits at home. Reading
 teaches children about the world around them and about

 events outside their own experiences.

 But reading for pleasure doesn't come naturally for all children, with many finding it a bit of a chore.  If your child is struggling to get engaged with reading, it's time to look outside the box and find some good books to inspire them. Here's our must-read list of children's book for 2020,  guaranteed to inspire young readers, big or small:
Sonny devotes his weekend to helping his neighbours and fellow Travellers with a variety of tasks. He uses many skills, from calculating the amount of fuel needed for a journey, to restoring a caravan. In fact, the only thing he doesn't do over the weekend is his homework – his workbook is missing! What will his teacher say? This picture book champions the idea that many skills learned at home are just as important as those learned at school.  
Reading age: 6-7

Greta is a little girl who lives in a beautiful forest threatened by Giants. When the Giants first came to the forest, they chopped down trees to make houses. Then they chopped down more trees and made even bigger homes. The houses grew into towns and the towns grew into cities, until now there is hardly any forest left. Greta knows she has to help the animals who live in the forest, but how? Luckily, Greta has an idea!  Reading age: 5-8

Dave is thrilled when he finally gets his first wobbly tooth although, despite much wiggling, it seems reluctant to come out.  One morning, when Dave sneezes, the tooth shoots out of his mouth and completely disappears. Dave is concerned as, without a tooth, there will be no coin from the tooth fairy, and he is saving up to buy himself a kite. Then he devises an ingenious plan to solve the problem. Reading age: 5-8

The Little Cockroach is the first in a series of travel adventures that will teach children about other cultures and travel. The main character is a little cockroach called Pedro. He is brave, lovable and always looking for fun. Pedro loves Mexico but he wants to see the world. Amazing things happen to Pedro and his friend when they leave Mexico in search of adventure. Reading Age: 3 - 7 years.

Set in the jungles of India, this is a beautiful retelling of a traditional tale from an ancient collection of Indian animal fables.  An unlikely friendship between Miss Bandari and Mr Magarmach forms when the pair meet under the great plum tree, deep in the heart of India. Mr Magarmach is old and his hunting days are over but Miss Bandari loves hearing his stories as they munch plums together. One day their friendship is tested but with courage, trust and forgiveness they discover that living happily together tastes just as sweet as Miss Bandari's golden plums.  Reading age: 5-8

Found abandoned in a bear cave as a baby, Yanka has always wondered about where she is from. She tries to ignore the strange whispers and looks from the villagers, wishing she was as strong on the inside as she is on the outside. But, when she has to flee her house, looking for answers about who she really is, a journey far beyond one that she ever imagined begins: from icy rivers to smouldering mountains meeting an ever-growing herd of extraordinary friends along the way.
Reading Age 9+.