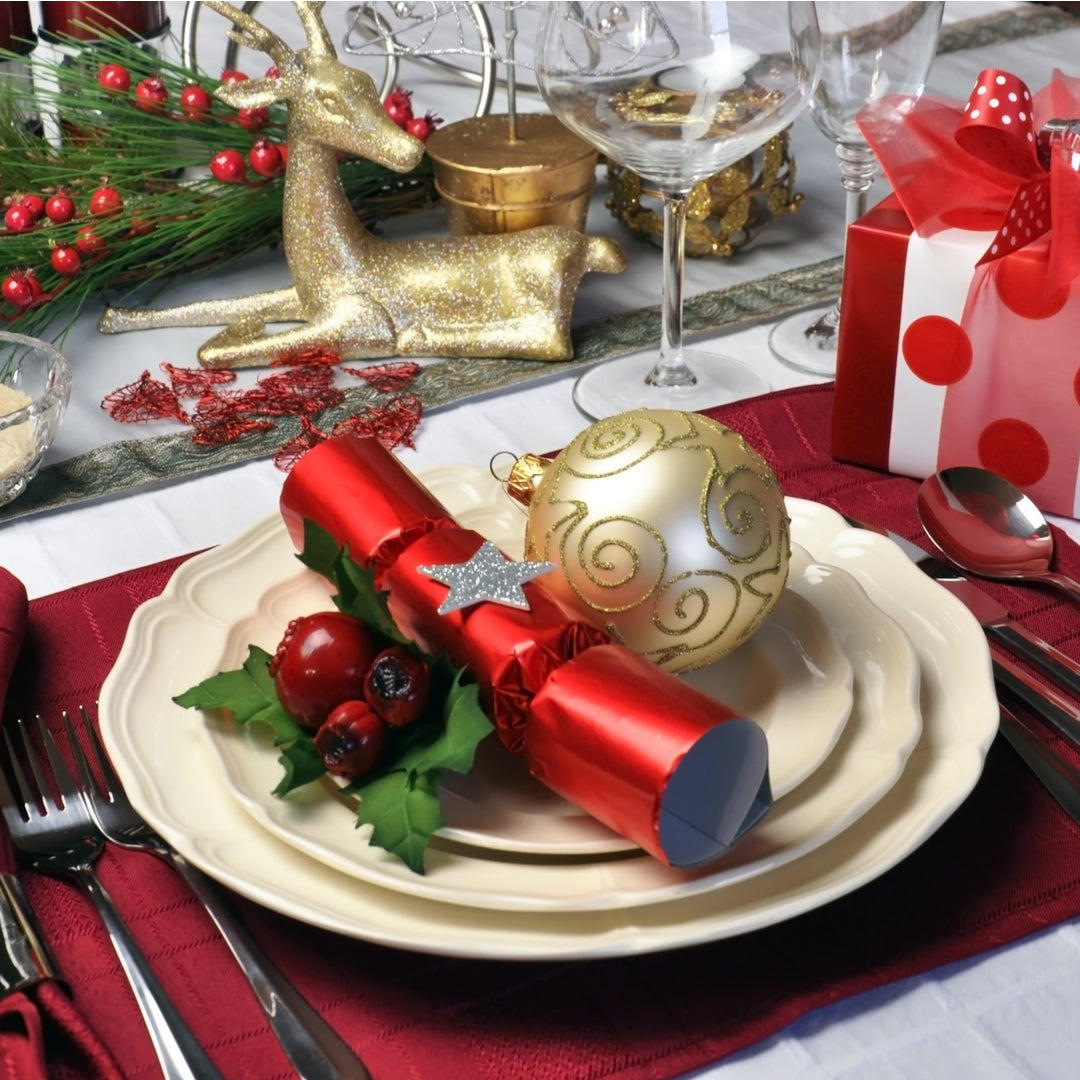 The search for the best Christmas Cracker is now on!  Christmas Crackers were invented back in the 18th Century by a chap called Tom Smith who made his crackers out of wrapped up bon-bon sweets and a crackle stick from the fire.  Nowadays,  Christmas Crackers have ramped up a bit, providing innovative contents that can keep the whole family entertained for hours!  So here we round up our top pick of the best Family Christmas Crackers for 2018, and where to buy them from:
Playdough Modelling Game, £15.95


These crackers are great for encouraging creativity and imagination and can be played by all the family. Using playdough, players must try and make a model of various words such as the Eiffel Tower, a Snowman, Dinosaur etc. 
 
Build and Play Town And Country, £15.95


Each of the six amazing crackers contain a different set of building blocks to build a town or country scene. Perfect for both boys and girls, guaranteed to entertain kids for hours during the Christmas meal!
Teddy Bear Christmas Crackers, £20
Who doesn't love a teddy bear at Christmas, we know many little children who do! These adorable Christmas Crackers contain a Christmas teddy bear, joke and hat, for lots of cuddles during the festive period.
Ridley's Musical Christmas Cracker, £19


Fun for guests of all ages, the set comes complete with 8 whistles, a score sheet & conductor's baton to allow your guests to play together as a band!
Racing Reindeer Crackers, £13.95
With these racing santa crackers featuring wind up santas and a race track included in each cracker, you're bound to have a great time with all the family, even the competitive ones!  
Ridley's Magic Crackers, £18


Fool your family and friends with these amazing Magic Trick Crackers! Each cracker contains a hat, motto and a different magic trick.
Meri Meri Reindeer Confetti Crackers, £27
These Christmas crackers are a truly great way to enjoy a festive tradition and explode with confetti when pulled! It may make the cleaning up process very tedious, but just imagine those little faces!! 
Nativity Scene Christmas Crackers, £20
These nativity crackers contain all you need to create a beautiful nativity scene. Each cracker contains a resin nativity figurine and the box can be turned into a printed manger at the end, so lots of role play for little hands!
Katie Leamon Marble Crackers, £40

These luxurious handmade Christmas crackers are filled with thoughtful gifts such as wooden puzzles, bumble bee shaped soap, wooden spinning tops and even an indoor sparkler! Our luxury recommendation for sure!